Geographer. Full Professor in the Department of Geography, University of Coimbra. Coordinator of the area of Urbanization, Health and Sustainability at the Centre of Studies on Geography and Spatial Planning.
Coordinator of the EU funded project EURO-HEALTHY - Shaping EUROpean policies to promote HEALTH equitY (EU Horizon 2020 Programme under Grant Agreement No 643398).
Co-Chair of the International Geographical Union's Commission on Health and Environment (IGU-CHE).
During the last twenty years she has represented Portugal in several international projects (e.g. DEMETRIQ, INEQ-Cities, EURO-GBD-SE, EUROTHINE).
She researches, publishes and teaches in the fields of geography of health, ageing, inequalities in health, healthy urban planning, population health evaluation, geographical patterns of avoidable deaths and mental health. Works at the local, national and international levels. Author of more than 10 books and (co-)author of more than 70 papers in national and international, peer-reviewed scientific journals, in the field of social epidemiology and geography of health in such academic journals as Social Science & Medicine, Health & Place, International Journal of Health Services, European Journal of Public Health, International Journal of Epidemiology, International Journal of Health Geographics, International Journal for Equity in Health.
Coordinator of many national scientific projects, funded by the Portuguese Science and Technology Foundation FCT (e.g. Healthy Urban Planning in Amadora; Geography of Health Status. An application of a Population Health Index in the last twenty Years; Study on Mental Health - Assessment of the Impact of Local and Economic conditioners). Since 1995, collaborate with Portuguese Ministry of Health.
She was an external collaborator with the Social and Public Health Science Unit at MRC-Glasgow (2004-2013) and member of the poll of reviewers of European Science Foundation (2001-2007).
Between 2009 and 2012 she was Vice-President of the Lisbon and Tagus Valley Coordination and Regional Development Agency.
Research Gate: https://www.researchgate.net/profile/Paula_Santana3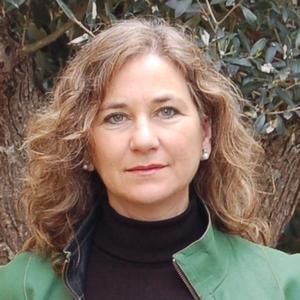 QR Code ?