Nuno Coelho (Univ Coimbra, CEIS20, DEI) is an Oporto based Portuguese communication designer; an Assistant Professor of Department of Informatics Engineering (DEI) of the Faculty of Sciences and Technology of the University of Coimbra, where he teaches on the undergraduate and master degree courses in Design and Multimedia; and an Integrated Researcher at the Centre for Interdisciplinary Studies (CEIS20) of the University of Coimbra.
He holds a Ph.D. in Contemporary Art from the College of Arts of the University of Coimbra. He has a master in Design and Graphic Production from the Fine Arts School of the University of Barcelona, following completion of his degree course in Communication Design and Graphic Art at the Fine Arts School of the University of Oporto.
As a freelance designer, he has worked for individuals and organisations predominantly in Portugal, as well as in other countries, mainly for culture-related clients. In his graphic work, he widely explores concepts like appropriation, vernacular, irony and humour.
As a design researcher, he is interested in history, material culture, digital humanities, and visual semiotics and representation. He has developed self-initiated projects in the intersection between design and art, raising questions, in its vast majority, about social and political issues. He has also been working on topics related to identity and memory by exploring the politics of image-making and the archives of historic Portuguese trademarks and institutions. He has curated and coordinated design exhibitions and talks. He has two books published.
He has exhibited his work, given talks, participated in conferences and/or conducted workshops in Australia, Austria, Brazil, Canada, Chile, Colombia, Ethiopia, Finland, France, Germany, Greece, Iran, Italy, Lithuania, Mexico, Palestine, Portugal, Serbia, South Africa, Spain, Sweden, and the United Kingdom.
His work can be seen at www.nunocoelho.net
Full CV (in Portuguese) at www.cienciavitae.pt/7714-4D12-7E18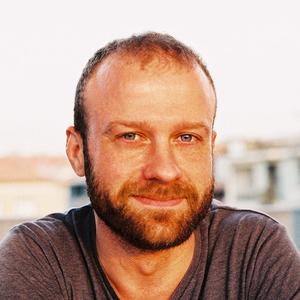 QR Code ?