Miguel Bajouco is Consultant Psychiatrist at Coimbra Hospital and University Centre (CHUC), with a special interest in Psychosis, currently developing clinical activities in the Early Intervention in Psychosis team and at a specialized unit for patients diagnosed with Treatment-Resistant Schizophrenia - UCAERe-T
He graduated in Medicine (MD, MSc) by the Faculty of Medicine, University of Coimbra and is currently a PhD student of the Doctoral Programme in Health Sciences at the same institution.
His aim is to pursue a career in Psychiatry, not only at the clinical but also at the academic level. Since 2013 he is Invited Lecturer at the Department of Psychological Medicine, Faculty of Medicine- University of Coimbra, where he lectures medical undergraduates and has been participating in research projects investigating clinical and neurobiological aspects of Schizophrenia and Early Psychosis.
In 2014, Miguel was a Visiting Researcher at the Department of Psychosis Studies, Institute of Psychiatry, Psychology and Neuroscience, King's College London, where he was involved in research projects investigating the role of the glutamate and endocannabinoid systems in Psychosis, under the supervision of Professor Philip McGuire. During that time he also held an honorary clinical position at the South London and Maudsley Trust (SLaM) while working within the OASIS prodromal psychosis team.
His main research interest is understanding the neurobiology of psychotic disorders such as Schizophrenia. To that end, he is currently a PhD researcher at Coimbra Institute for Biomedical Imaging and Translational Research (CIBIT), where he has been using neuroimaging techniques like PET, [1H]-MRS and fMRI in the early stages of psychosis and will apply Machine Learning techniques for the analysis of neuroimaging data to identify potential biomarkers of clinical and treatment outcome.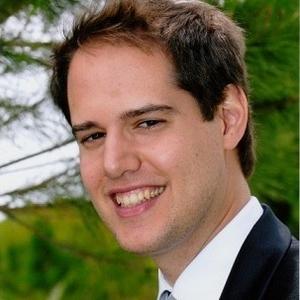 QR Code ?