Fernando Boavida received his PhD in Informatics Engineering in 1990, and he currently is Full Professor at the Department of Informatics Engineering (DEI) of the Faculty of Sciences and Technology of the University of Coimbra. He was founder of the Laboratory of Communications and Telematics (LCT) of DEI, Director of the Centre for Informatics and Systems of the University of Coimbra (CISUC) from October 2013 to September 2015, Strategic Director for Communications and Information Technology of the University of Coimbra from October 2003 to December 2015, and Director of the Department of Informatics Engineering from February 2004 to January 2008.
His main research interests are people-centric Internet of Things, cryptography, and privacy. He is author/co-author of more than 200 international publications (books, book chapters, refereed journals and conference proceedings) and 50 national publications. He was the chairman of the Program Committee of QofIS'2001, IDMS-PROMS'2002, NETWORKING 2006, WWIC 2007, FMN 2008, EWSN 2010, FMN 2012, IWQoS 2012, ACM SIGCOMM FhMN 2013, Mobiquitous 2015, and WoWMoM 2016 international conferences/workshops. He has been involved in numerous program committees of major international conferences, including INFOCOM 2006 and 2007. He participated in several European projects, such as FP6 E-NEXT, EuQoS (IST-FP6-2004-004503), WEIRD (IST-FP6 Integrated Project 034622), OpenNet (IST-FP6 Specific Support Action 035185), CONTENT (IST-FP6-0384239), GINSENG (ICT-FP7-224282) and MICIE (ICT-FP7-225353). Lately, he has been involved in the POSEIDON project (Protection and control of Secured Information by means of a privacy enhanced Dashboard, Grant Agreement no. 786713, H2020-DS-2016-2017/ DS-08-2017), working in the field of personal data protection.
He is the author of one international book, and five textbooks in Portuguese widely used as course books in universities and polytechnic schools of Portuguese-speaking countries, in the areas of computer networks engineering, computer networks administration, TCP/IP networking, and wireless sensor networks. Collectively, these books have sold more than 25,000 copies since the year 2000.
He is a senior member of the IEEE and a licensed Professional Engineer. He is a member of the Editorial Advisory Board of the Computer Communications journal.
See also
Fernando Boavida's page at CISUC
Fernando Boavida's page at Google Scholar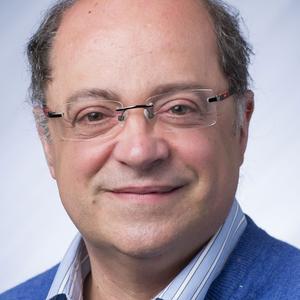 QR Code ?