professor associado com agregação, departamento de física, universidade de coimbra
interesses científicos principais: biologia computacional e teórica, simulação e análise de dados, oncologia, angiogénese, testes in silico, retinopatia diabética

lista de publicações na plataforma degóis e no ResearcherID
informação acerca da minha actividade pedagógica
trabalhou nas experiências atlas (no cern) e SNO+ (em sudbury, canada)
trabalhou anteriormente nas experiências auger (em malargue, argentina), hera-b (em desy) e cplear (no cern)
o trabalho do grupo português de física do quark top na experiência atlas
o meu trabalho no tilecal (atlas)
informações acerca de hera-b
página do grupo de "soft and biological matter", do centro de física da universidade de coimbra (cfisuc)
cinco publicações mais importantes :
1. "Observation of a new particle in the search for the Standard Model Higgs boson with the ATLAS detector at the LHC" Aad, G.; Abajyan, T.; et al. (ATLAS Collaboration), Phys. Lett. B716 (2012) 1-29; DOI: 10.1016/j.physletb.2012.08.020

2. "The ATLAS Experiment at the CERN Large Hadron Collider" Aad, G.; Abat, E.; et al., JINST 3, S08003 (2008); DOI: 10.1088/1748-0221/3/08/S08003

3. "Tests of CPT symmetry and quantum mechanics with experimental data from CPLEAR" Adler, R.; Angelopoulos, A.; et al., Phys. Lett. B364 (1995) 239-245; DOI: 10.1016/0370-2693(95)01416-0

4. "Limits for the central production of Theta(+) and Xi(--) pentaquarks in 920-GeV pA collisions" Abt, I.; Adams, M.; et al. (HERA-B Collaboration), Phys. Rev. Lett. 93, 212003 (2004); DOI: 10.1103/PhysRevLett.93.212003

5. "Compilation of cross sections for proton-nucleus interactions at the HERA energy" Carvalho, J.; Nucl. Phys. A725 (2003) 269-275; DOI: 10.1016/S0375-9474(03)01597-5
e-mail: jcarlos at uc.pt | telefone: (+351) 239 410680 | gabinete f32
departamento de física, rua larga da universidade, 3004-516 coimbra, portugal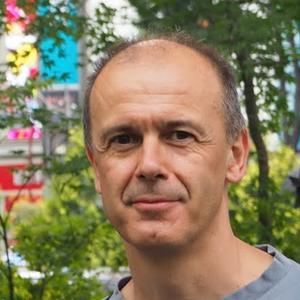 QR Code ?