Penousal Machado é Professor Associado no Departamento de Engenharia Informática da Universidade de Coimbra, coordenador do grupo Cognitive and Media Systems, fundador e diretor científico do Computacional Design and Visualization Lab. do Centro de Informática e Sistemas da Universidade de Coimbra (CISUC).
Os seus Interesses de investigação incluem Visualização de Informação, Computação Inspirada na Natureza, Inteligência Artificial, Arte e Design Computacional. É o autor de mais de 100 artigos em revistas e conferências arbitradas nestas áreas, coeditor do livro "The Art of Artificial Evolution" e de várias atas de conferências internacionais. É, também, membro do conselho editorial do "Journal of Mathematics and the Arts" e do "Genetic Programming and Evolvable Machines Journal", organizador de vários eventos científicos, e membro do Comité de Programa de numerosas conferências internacionais. Recebeu vários prémios científicos, dos quais se destacam os prémios de carreira, nomeadamente, prêmio de "Excelência e Mérito em Inteligência Artificial" concedido pela Associação Português de Inteligência Artificial que "distingue investigadores portugueses que apresentem resultados de excelência e realizações de assinalável mérito, na área científica da Inteligência Artificial" e o "EvoStar Award for Outstanding Contributions to the Field of Evolutionary Computation", um prémio Europeu. Recentemente, o seu trabalho foi destacado no Leonardo Journal, Wired e incluído na exposição "Talk to me" do Museu de Arte Moderna, Nova Iorque (MoMA).
Additional information can be found here.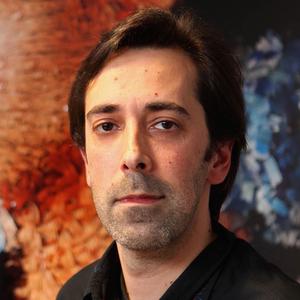 QR Code ?