Patrícia Pereira da Silva
Patrícia Pereira da Silva, Professora Asoociada com Agregação, licenciou-se em Organização e Gestão de Empresas pela Faculdade Economia da Universidade Coimbra em Julho 1994 (licenciatura de 5 anos).
Iniciou em 1994 a sua actividade profissional na Caixa Geral de Depósitos. Enquanto téncica superior da CGD exerceu funções técnicas de avaliação e análise de projectos de investimento e concessão de crédito a empresas. Em 1996 abandonou os quadros da CGD para encetar carreira na Universidade de Coimbra.
Obteve o Doutoramento em Organização e Gestão de Empresas (especialidade de Finanças) pela Universidade de Coimbra em 2006. Actualmente é Professora Associada com Agregação na FEUC (Faculdade Economia da Universidade Coimbra ), na qual ingressou em 1996, no núcleo de Gestão de Empresas. Tem leccionado diversas disciplinas nas áreas das f inanças, contabilidade e mercados de energia. Os seus int eresses de investigação centram-se na análise e avaliação de projectos de investimento, finanças, mercados de energia e em aplicações em sistemas sustentáveis de energia.

Em 2005, ingressou como Investigadora no INESC - Coimbra (Instituto de Engenharia de Sistemas e Computadores), tendo pertencido à Direcção desta unidade de I&D de 2007 a 2011.
É membro integrado do Centre for Business and Economics Research, CeBER.
Investigadora associada do Grupo de Estudos do Setor Elétrico (GESEL), Centro de estudos do Instituto de Economia da Universidade Federal do Rio de Janeiro (Brasil).
Membro da International Association for Energy Economics (IAEE).
Membro da Iniciativa Energia para a Sustentabilidade e docente do programa doutoral Sustainable Energy Systems do Programa MIT Portugal desde 2008.
Membro Fundador da Associação Portuguesa da Economia de Energia - APEEN, desde Setembro 2015.
Visiting Scholar at MIT Sloan School of Management and MIT Energy Initiative (2013).
Visiting-Fellow da Heriot-Watt University 2014-2015.
Visiting Scholar no Institut d'Economia no âmbito da Càtedra de Sostenibilitat Energètica da Universidade de Barcelona (2015).
Em Dezembro de 2016, fruto do resultado da sua investigação científica, recebe o Prémio "FEUC Ciência" .
Desde 1 de Março de 2019 ocupa o cargo de Pró-Reitora da UC (peluro do Planeamento).
CV completo, no formato Ciência Vitae, pode ser consultado aqui.
A complete CV in English can be found here .
Patrícia Pereira da Silva, Associate Professora with Habilitation, obtained a degree in business Administration from the University of Coimbra in 1994, and Ph.D. in Management by the University of Coimbra in 2006, she is currently Associate Professor with Habilitation at the Faculty of Economics, University of Coimbra (FEUC), where she has been teaching courses on corporate finance, investment appraisal, introdution to management, financial calculus, research methods, financial accountancy, utilities management, energy economics, and energy markets, and related areas. She has supervised 12 PhD students (5 completed, 7 ongoing), and more than 40 MSc dissertations and internships reports. She held temporary invited positions at the Heriot Wat University, Scotland, Barcelona University, Spain, and at the Federal University Rio de Janeiro, Brazil. Patricia is a research member of the Centre for Business and Economics Research at U. Coimbra (CeBER), a collaborator at INESC Coimbra, a member of the coordination board of U.Coimbra's Energy for Sustainability Initiative. She is a founding member of the Portuguese Association for Energy Economics. She is on the Editorial Board of Revista de Contabilidade e Finanças (University os São Paulo), and also contributes to the community as evaluator and PhD theses (Univ. of Coruna, Sain, Univ. Lisbon, Porto, Minho and Beira Interior, Portugal. Patricia's research interests include finance, energy economic and energy markets, regulatory issues, policy design and applications in the areas of energy and environment. She has published over 40 articles in peer-reviewed international journals, in journals such as Energy Policy, Renewable and Sustainable Energy Reviews, Energy, Journal of Cleaner Production, Energy Efficiency, Utilities Policy, Renwable Energy, nternational Journal of Sustainable Energy Planning and Management, Management of Environmental Quality: An International Journal , Sustainable Cities and Society, with over 300 citations both in Scopus and Web of Science.
Since March 1st, 2019, Pro-Rector of the University of Coimbra.
Scopus Author ID: 25222430800
ResearcherID: T-8544-2017
ORCID Author ID: 0000-0002-5862-1278
patsilva (at) fe.uc.pt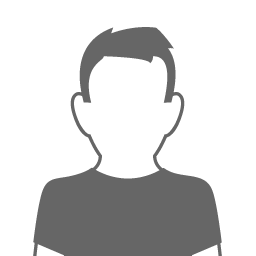 QR Code ?